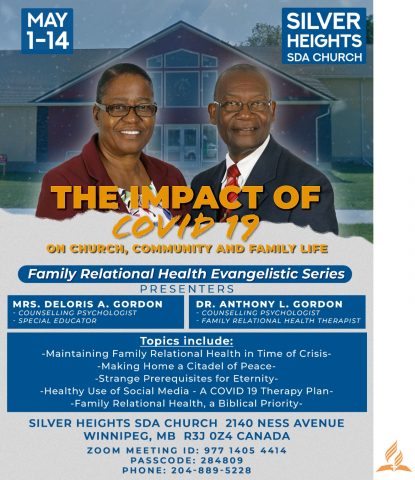 A series for the Family!
We invite you to be with us for this upcoming event, intended for the entire family. COVID 19 has affected families everywhere and now more than ever, we need to care for our relationships in a healthy way.  Dr. Anthony L. Gordon and Mrs. Deloris A. Gordon will be our special presenters during this series of presentations. Meeting dates and times are on the above poster
---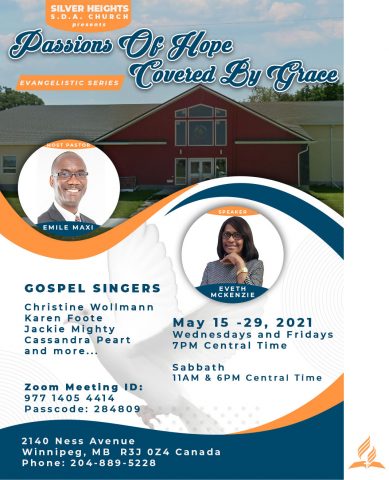 Welcome to the Silver Heights SDA Church in Winnipeg, Manitoba. We are a Christian community and would love to have you join our family. To learn more about what we believe you can visit our About Us page. Please join us for Bible study, worship, and prayer.
All services and meetings are being conducted via Zoom. Call for details.
Saturday Service Times: 
Sabbath School: 9:15 am
Worship Service: 11:00 am
Wednesday Vestry Day:  3:00 pm - 7:00 pm
Wednesday Prayer Meetings: 7:00 pm